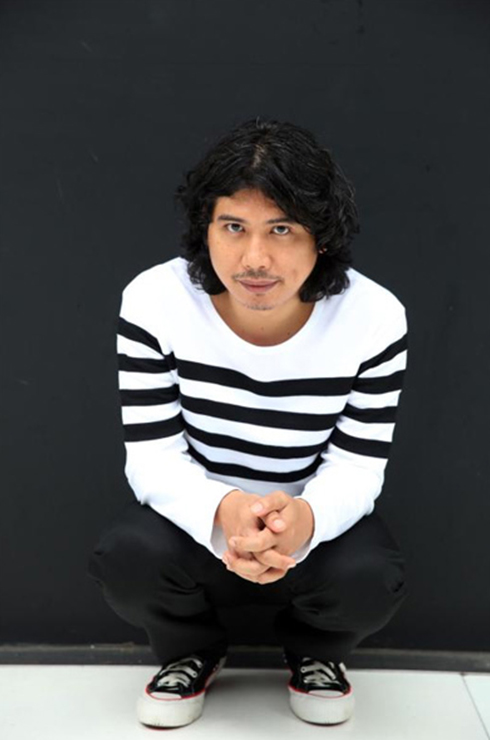 เมธี น้อยจินดา
The guitarist from the famous alternative rock band named MODERNDOG had released several albums for 24 years. He is the founder of the independent record label, Mowgli Records, which launched the experimental albums Pry & May-T Project (Part1, Part2). Moreover, he enjoys drawing, painting, sculpture, printing, and street art and Dj (aka Hed-fang). He had organized solo exhibitions called 'Kheed Kheed Khean Khean Thoo Thoo Thai Thai' at Bar Bali ,bkk. He also exhibited Nocturnal Jungle, his multi-media art work with Yuree Kensaku at Lunarverb Gallery, hotel Art Fair Ma Du Zi.
Furthermore, he has an exhibition "Dissonant" while join Seescape Gallery in chaingmai provincean as an artist in residency. He collaborate with Yuree kensaku for "12 cats, animation and sound performance which showed for Metro-sepiens:  dialogue in the cave in the Chom pon cave, Rachaburi and 12 cats also show for grand opening for 4th Moscow International Biennale for Young Artist .
He joins many group exhibitions continuously and recently with Hof Art. He is also a graphic designer for many brands as well.