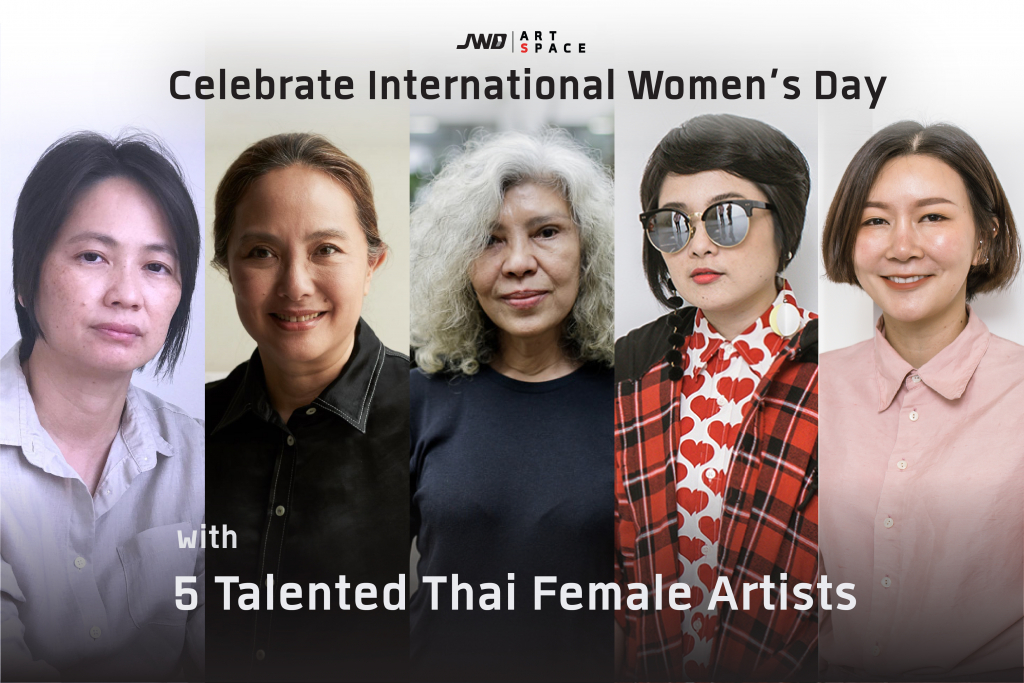 March marks a special month for women as the 8th of March is International Women's Day which is celebrated annually in recognition of the achievements and contributions women have made to society. This year, it will be centered on the theme of #EmbraceEquity which focuses on gender equity that needs to be part of every society's DNA.
In Recognition of International Women's Day, JWD Art Space would like to celebrate this special day by getting to know these 5 talented Thai female artists that will spark your inspiration and give off positive energy in Women's History Month. 
1.Araya Rasdjarmrearnsook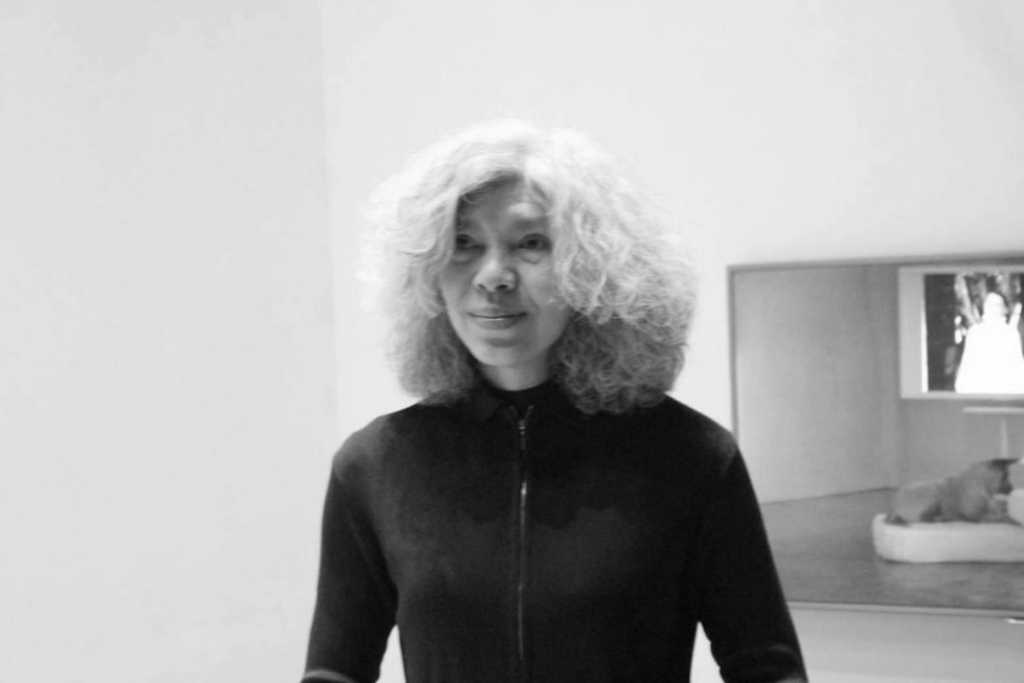 It is hard to deny that Thailand is a patriarchal society and still embraces conservative values. Nevertheless, there is a woman artist who created art to challenge the norms of society and her name is Araya Rasdjarmrearnsook. Araya is one of Thai's most respected and internationally active contemporary artists. Her early works are inspired by her childhood memories and her experience of being a woman. Most people might be familiar with her sculpture, installation and video works- in which she addresses loss, the position of women in a patriarchal society and the relationship between life and death that sometimes shock and disturb the audience. 
2.Pinaree Sanpitak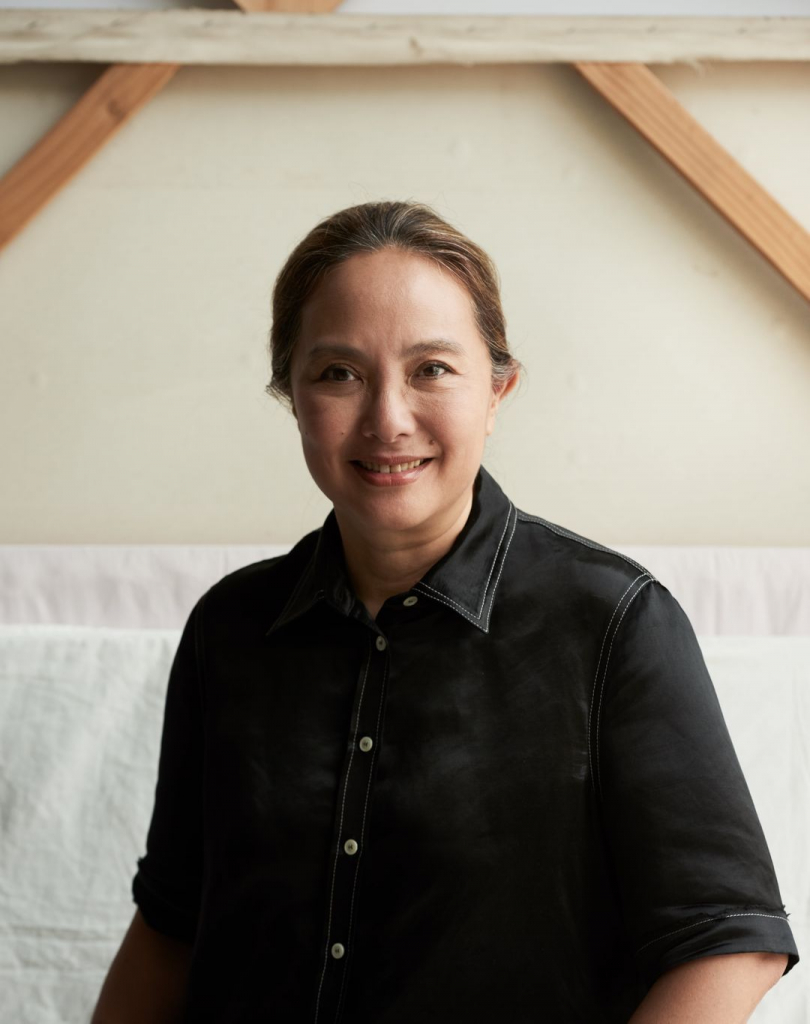 One of the most notable works featured in the Bangkok Art Biennale 2022 is undoubtedly an installation, 'Temporary Insanity' by Pinaree Sanpitak. The installation features hundreds of red, orange, and yellow silk-covered sculptures. The shape of the sculpture alludes to the human breast which is a recurring form in her works. Its form also resembles works of Buddhist architecture known as stupas. Not being restricted to gender, religious and cultural interpretations, audiences are invited to interpret her works openly. Moreover, she is renowned as an artist who created works that explore women's experiences in Southeast Asia.
3.Wantanee Siripattananuntakul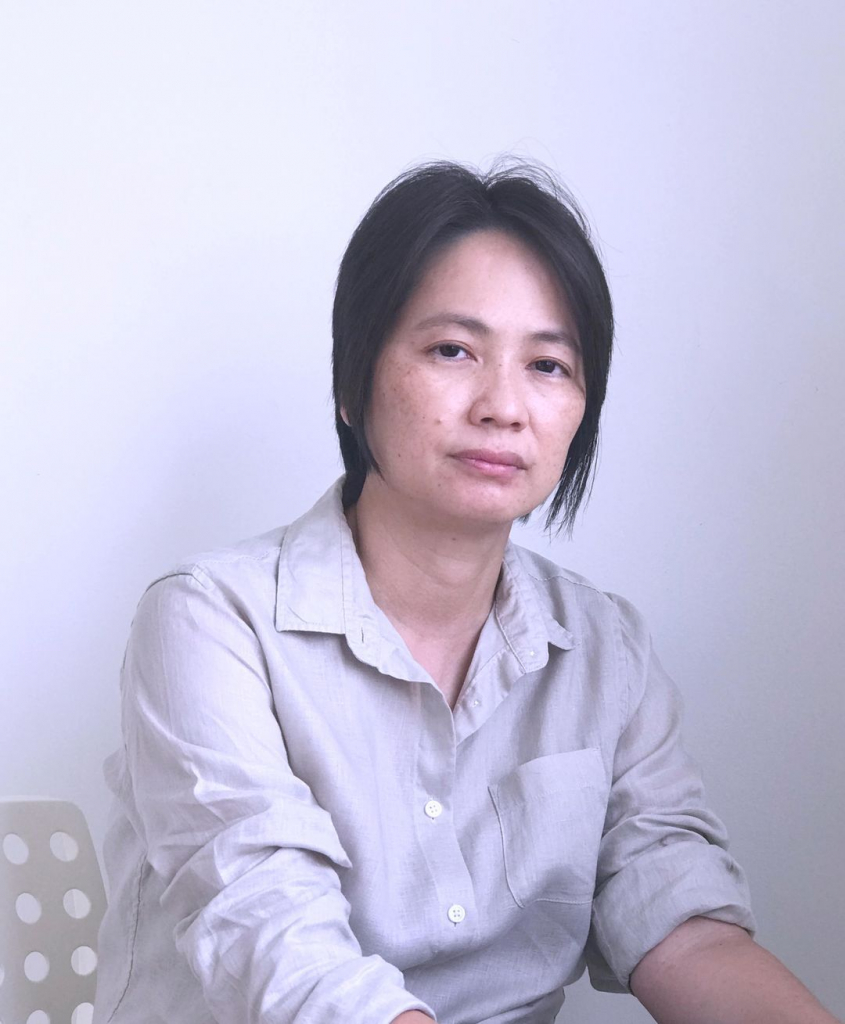 Among rising Thai female artists to keep an eye on is Wantanee Siripattananuntakul. Besides being a notable artist, she is also an art lecturer at the Faculty of Painting Sculpture and Graphic Arts, at Silpakorn University. Her works often consist of different media such as videos, sculptures, and installations. What makes her works outstanding is the fact that they take a critical view of social, political, economic and cultural issues and raise a question about the meaning of life. In 2007, she was chosen to be the representative of Thai artists to join the 53rd Venice Biennale and she is one of 13 Thai emerging artists who were chosen by Bangkok collectors in 2016. 
4.Yuree Kensaku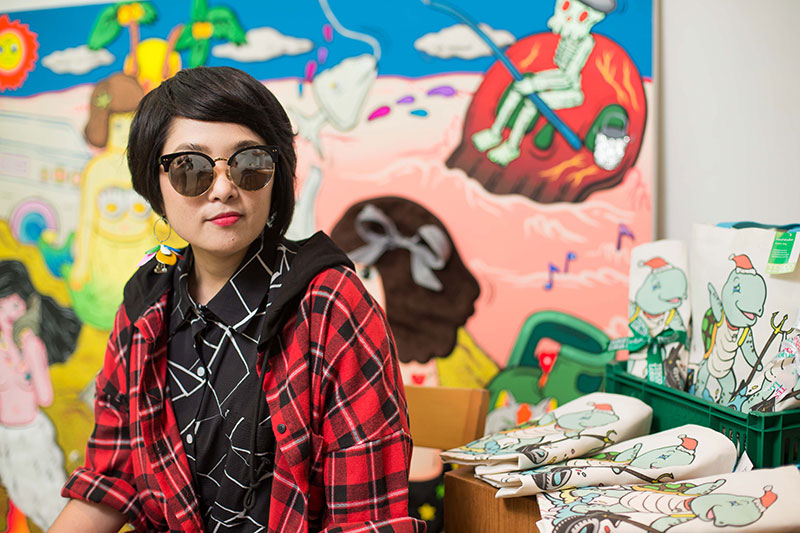 When you come across works with electrifying colors, rich sense of humor, and candy-coated cartoon characters, you will recognize immediately that they are Yuree Kensaku's works. Yuree is among Thai female artists who create unique and remarkable works using different techniques and mediums. However, beneath her colorful and joyful works are a dark humor twist blending with critical commentary on society, and environmental issues and introspection on her personal life as a female artist. Her eye-catching works propel her to become one of the most celebrated Thai female artists whose works are featured in Thai and International exhibitions repeatedly. 

5.Lampu Kansanoh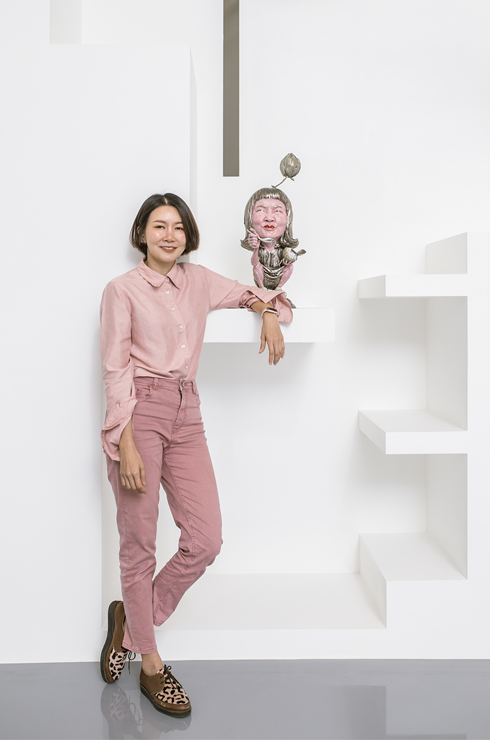 Lampu Kansanoh is a woman artist who made a name on Thailand' art scene for paintings of human faces and bodies that are being enlarged and distorted into surreal figures. Her works are distinguished for the straightforward expressions communicated through the characteristics of the face of the person underlying humor and sarcasm that reflects issues in Thai society. Her unique artistic practice has grabbed attention to a number of audiences as it has the ability to put a smile on their faces. Her works have been showcased in Thai and International museums and galleries. She is unquestionably a rising star of the Thai contemporary art scene.  
Latest Articles