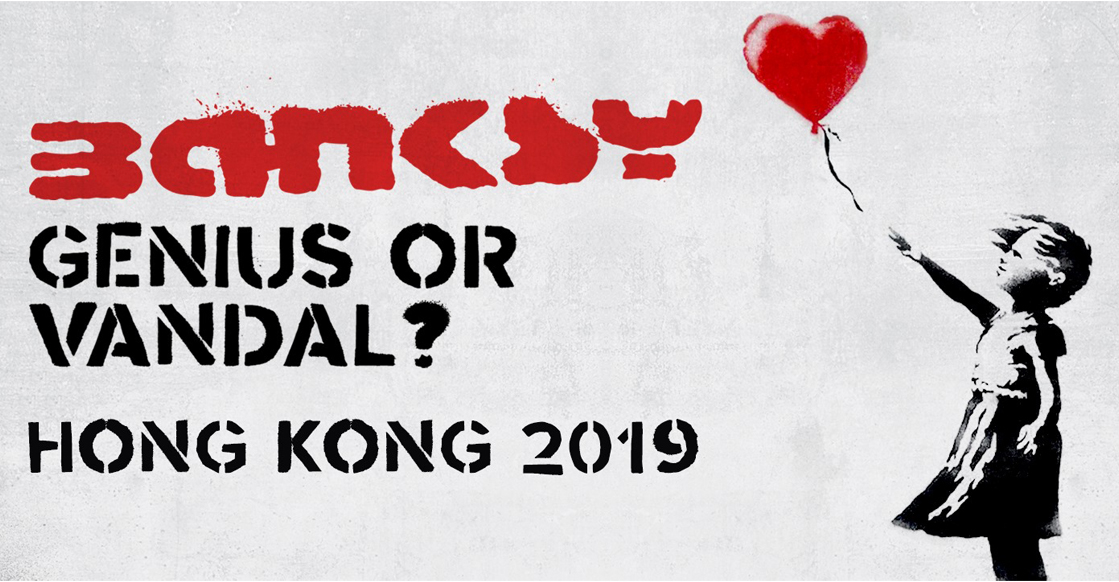 BANKSY: Genius or Vandal?, Hong Kong.
(Exhibition of artworks from private collections by the artist known as Banksy.)
Banksy: Genius or Vandal? brings us nearer to the controversial artistic world of one of the most influential creators in recent years, featuring more than 70 works organised into various thematic sections. The exhibition includes original works, sculptures, installations, videos and photographs. The pieces, from private international collections, are being shown in Hong Kong for the first time.
Slippery, provocative, mysterious—Banksy, the British artist whose true identity is still unknown, is considered one of the leading representatives of contemporary Street Art. His work, which is often satirical, takes on universal subjects such as politics, culture or ethics. The aura of mystery that is created, whether by choice or necessity, every time Banksy's name is mentioned, has turned him into a mythical character of our time.
This exhibition, like most previous shows of Banksy's work, is not authorised by the artist, who seeks protect his anonymity and independence from the system.
■ Exhibition Info and ticket: http://www.banksyexhibitionhk.com/
■ Dates: 20 December 2019 – 1 March 2020 (Monday to Sunday)
■ Opening Times: 11:00 – 20:00
■ Venue: Portal 6311, 1/F, FTLife Tower, 18 Sheung Yuet Rd, Kowloon Bay, Hong Kong
Latest News