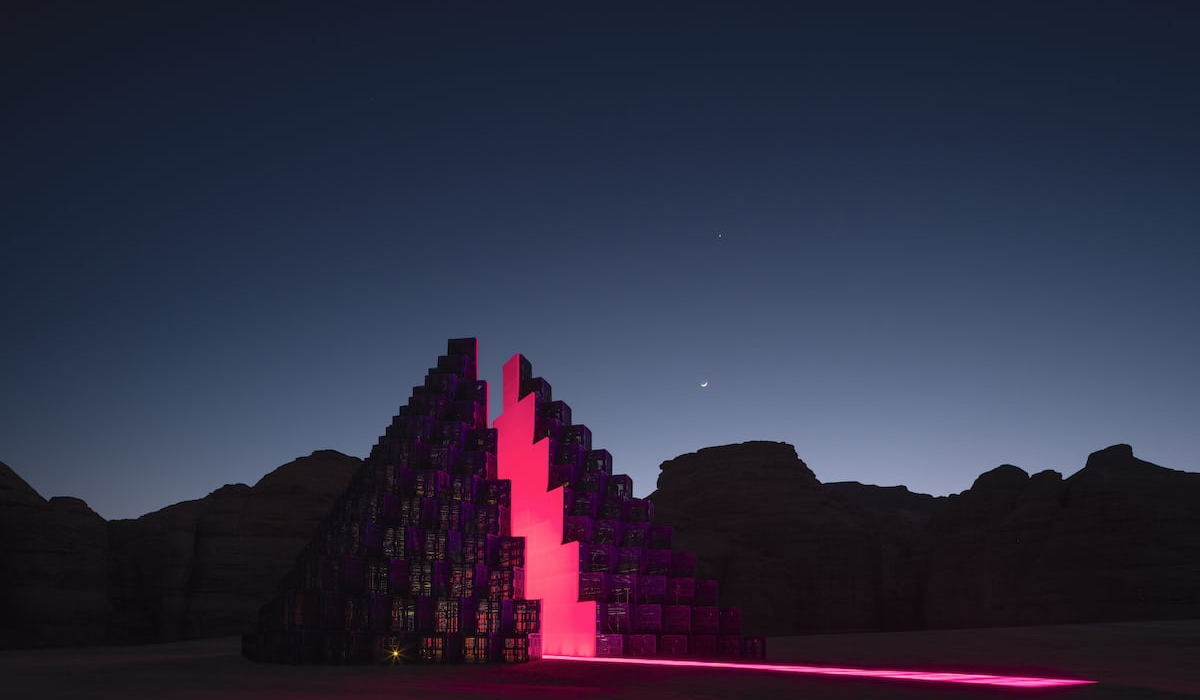 Site Specific Art among the gigantic desert or Desert X AlUla just finish last March 7, 2020. When art is promoted with a different area than it has seen. Some artworks seem to conflict with the culture context or against the state's power. Therefore, it looks stunnuing, attractive and magnificent. Especially when the artist is a women, it showing that the era has changed, because even in the society that used to ignore gender and culture matter, but finally it has entered a new era.
An ancient oasis in Saudi Arabia has been transformed into a contemporary art playground for Desert X AlUla. The event brings together fourteen local and international artists, who have created site-specific installations inspired by the natural surroundings. This type of interactive installation is the first of its kind in Saudi Arabia and is a spinoff of the Desert X events that happen every two years in California's Coachella Valley.
It's a historic moment for contemporary art in Saudi Arabia, with a roster of young artists—many of whom are women—using the desert as their canvas. Visitors are encouraged to dive into the artwork, whether jumping on the artificial puddles of Manal AlDowayan's Now You See Me, Now You Don't or connecting with one another on One Two Three Swing! by the Danish collective Superflex.
"Our hope is that in helping bring a site-specific contemporary art exhibition to the desert of AlUla, there will be new conversations, new cultural dialogue between individuals and communities,"   shared Neville Wakefield, Desert X Artistic Director and co-curator of Desert X AlUla. "The exhibition will engage with the citizens of the country—half of whom are under 30 years of age. Fostering engagement at this critical time provides a way to connect artists and individuals who have remained isolated for far too long."
While some participating artists felt political pressure to bow out of the exhibition, in the end, they were proud to be part of this breakthrough. "The fact that I, as a woman originally from Puerto Rico, can put a gigantic object that has references to projectiles and bullets in the desert in Saudi Arabia is revolutionary," shared Gisela Colon, who created a large projectile-shaped sculpture for Desert X. "They allowed me to exhibit what I wanted and there was no censorship."
Historically known to keep outsiders at bay, this opening of doors by Saudi Arabia is a step toward allowing new voices in contemporary culture to be heard. Some artists, like Lita Albuquerque, used this as a moment to make a bold move. Her installation is striking and powerful, as a female astronaut is placed in the desert in homage to the location's role in the birth of astronomy. Others, like eL Seed, let the desert itself take the lead. The French-Tunisian artist's Mirage is based on a 7th-century love story from the region. By transforming this tale of forbidden love into calligraphic form, eL Seed brings a contemporary twist to the legend. M
"When I arrived in AlUla, I realized it would be impossible for me to compete with the environment," eL Seed shared. "So I decided to create a work that would blend into the desert. Jameel and Butheyna were never able to be together. That's also a mirage. Love is universal. It unites us all."
eL Seed tell her feeling to the exhibition. Not only the name list above, many artist also meet the new experienced. The different context and place.
Art of the world may have something new. Just to open our vision and new experiences in the future.
Sources: https://mymodernmet.com/desert-x-alula/?fbclid=IwAR0vyVG5ZhPwN2d_dAP9dlbxAtcJVi1bdbgko52GDJWfSkvPGjZIwacCsro
Latest News