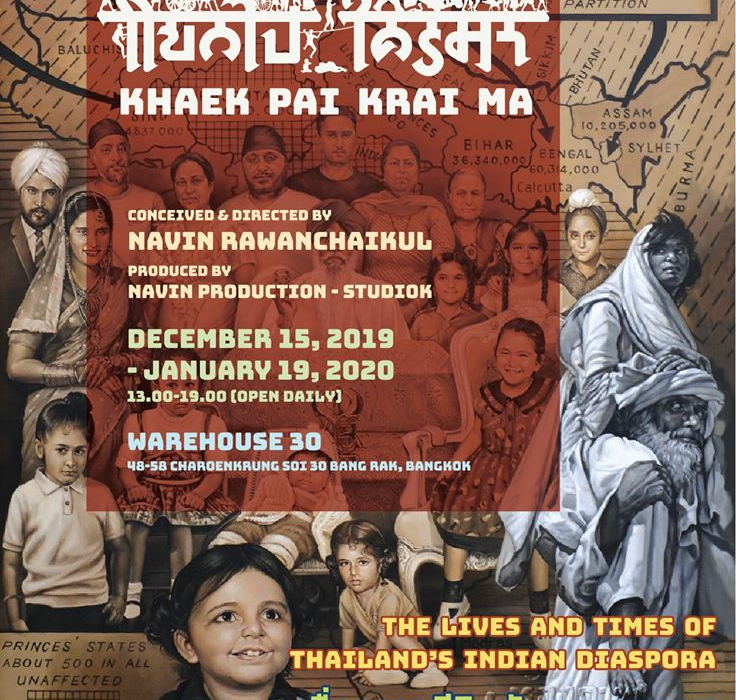 Khaek Pai Krai Ma, 2019. The exhibition that surveys the Thai-Indian cultural exchange, migration and community in Thailand
Conceived and directed by Thai-Indian artist Navin Rawanchaikul in collaboration with DDMY Studio, this musical film was created for the exhibition Khaek Pai Krai Ma – the first survey of Thai-Indian cultural exchange, migration and community life the Thai public has seen. Filmed on location around Thailand in 2019, this 15-minute film explores the millennia-old history of Indian influence in Thailand in his signature populist style and features a big pan-generational cast of guest stars, from Thai-Indian and Indian musicians, singers and performers to young Thai-Indian net idol Khaek Kee Kui.
The film's title, Khaek Pai Krai Ma, is a Thai phrase expressing the welcoming attitude of the Thai people towards all visitors, while khaek – which literally means 'guest' – is what Thais call people of Indian origin and a word sometimes used with derision to imply outsider. Recalling the artist's childhood experiences, when he was often teased for being a khaek, the project celebrates the valuable role these 'guests' have played – and continue to play – in Thai culture and society.
Propelled by a range of songs, including rap and uplifting reworkings of classic songs from famous Indian movies, this musical's five acts explore different aspects of what it is to be a khaek, and how they have contributed to and influenced Thai society and culture through history.
Venue: warehouse30 Charoenkrung Road, Bangkok
Date and time: until 19 January 2019. 13.00-19.00 Close on Monday
For more information please contact: Facebook: Navin Production – studiok
Latest News