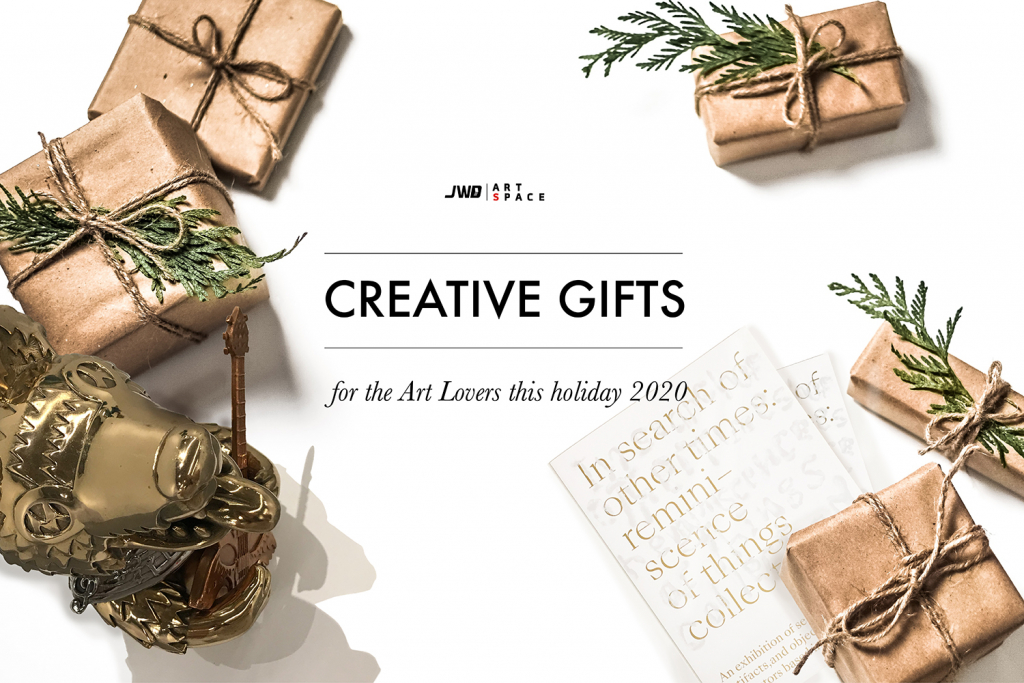 CREATIVE GIFT FOR THE ART LOVERS 2020
The holiday season is coming! Are you stuck on gift ideas?
The holidays are coming around after a year long of hard work, it's the perfect time to show some gratitude to your loved one and yourself with something extraordinary. While that usually would take you quite a lot of planning, why not let us help you save a bit of time with our gifting suggestions?
Check out the holiday creative ideas from JWD Art Space, and get yourselfinspired for the upcoming 2020
Art Collection
An art gift can bring out the biggest holiday cheers! It shows how much you think of them as a special one by giving them something uniquely different and valuable. And if you're in need of some creative artistic gift, check out our picks "Character ME" to colors your living room – the all-bronze-made sculpturesfrom 10 reowned Thai and international artists such as Yuree Kensaku, Vasan Sitthiket, P7, Lampu Kansanoh, May-T, Jitsing Somboon and etc.
Another selection is to reward yourself with the sculpture set 'The Porcelain Limited Edition'of top-class artist Jeff Koons (produced by BERNARDAUD), included the famous "Balloon Dog" and his series "Balloon Animals"whichJWD Art Space is the only distribution of these sculptures in Thailand.
An Art Ticket
Some gift doesn't need to come with box! Gift your special one and yourself a couple of art tickets to visit art gallery or a good museum. Find out what's interesting. But if there's the place outside your town, make sure the ticket should not have an expiry date or it might be somewhere your special one planning to go. Let them have a fantastic trip to remember!
Original Artwork
Not every art piece is expensive, some reasonable ones are waiting for you somewhere somehow. Artwork from new artists would be a great opportunity to own it yourself with good price. Another great idea of the best gifts is to surprises them with your own original artworks such like a painting
Art Books
Turn someone's inspirations into yours
Art book is always look attractive and will never be the out-of-date choice. Everyone can get their own inspirations from it. Not only it's different from normal booksbut also shows the fun and artistic aspect of yourself. Art books has many types and prices to choose. JWD Art Space is now showing the exhibition 'In search of other times: reminiscence of things collected', and we're selling the exhibition's art book at a reasonable price for only 200 THB which you can buy them for a loved one or for yourself.
Sketch Book and Painting Set
Some just want to have some fun. Make a happy holiday weekend by imagine yourself and your special person as artists and create some pieces of art without all the pressure. Maybe the new artist is coming to town!
Latest Articles